About
The Greenwich High School Sports Hall of Fame Foundation has been formed to celebrate the achievements of it inductees in sports, and their qualities of bringing back something positive to the community by demonstrating a sincere, unselfish and unconditional approach in helping others.
This, our second year, will bring in a larger class of inductees along with 2 undefeated teams and coaches.
We will also be working with the community to raise funds for Re-building Cardinal Stadium. At close to 50 years old the site is in dire need of an upgrade. The lack of locker room facilities, bathrooms and new seating are paramount.
As a Non-Profit 501c3 Organization our Goal is to raise funds for this project that will also be the future home of the Greenwich High School Sports Hall of Fame.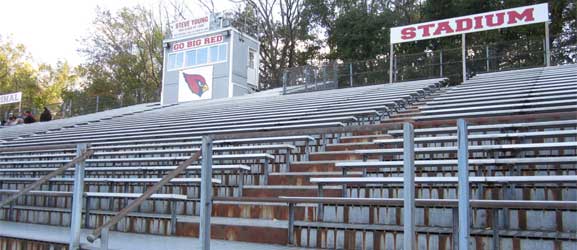 We all have someone in our lives that has given us a helping hand and a role model that has inspired us to become successful not just in sport, but also in whom we are.  We would like to honor them.